Hey, this is my Hong Kong Bruce Lee Enter the Dragon trip. Yeah, that's a pretty long title, try saying it three times fast.
This trip was like a pilgrimage to my childhood times. Am I a big Bruce Lee fan or do I just like his films? Either way, I feel like he was a very influential person to me when I was growing up, so I have to say that I'm a Jun-fan of his.
Some of his influences on me involve getting serious about studying martial arts and working on my overall health and fitness, as well as my mind fitness. At last we had a chance to take a trip to Hong Kong. Although it was a short trip, it was a very profound trip.
In these opening scenes, I visited Tsing Shan Monastery, which is where the majority of the first scenes of Enter the Dragon was filmed. Visiting this place and watching the place from the movie was kind of a surreal experience. The film has a lot of close up shots of this area but the film also tends to mix multiple different locations together. I didn't get a chance to go to the alternate location where they filmed the opening temple entrance, however, this one was good enough for the first trip.
My plan for this trip was to dress up in various Bruce Lee-style outfits and visit a few of the locations from the film and pay tribute to my childhood influence, as well as explore the beauty of Hong Kong and visit other non-Bruce Lee related locations, as well. With this introduction out of the way, let's roll the obligatory intro theme sequence.
For our next stop, we're heading to the Aberdeen Promenade in Hong Kong Island. This is the area where you can see all the characters in the film riding on the sampan boats to get to the main boat that will take everyone to Han's fortress island. Being here in real life was really cool. I went to the area where there were only ferries docking, so I didn't get a chance to get on a sampan, plus the sampans nowadays are a bit bigger than the ones seen in the film, so it's not exactly the same, but thinking back on it now, it definitely would have been cool to ride on one. There are a lot of vintage boats that can be seen on the water, as well as a few more modern boats hanging around. The harbor is lined with high rise buildings and I can imagine that living here, that this waterfront view would be a pretty amazing view to wake up to in the morning.
In the film, on this waterfront scene, there are three flashback scenes but the most notable one that can actually be found on Hong Kong Island, to my knowledge, is located at the Muslim Cemetery in the Happy Valley area. This is the scene where Bruce is making a vow at his sister's grave to get revenge on O'Hara. The cemetery currently is not as clean as it was in the film. I mean, it's been more than 30 years since the film came out, so it was a little hard to find the exact spot where they filmed the shot for the scene, however, this is definitely the cemetery used. And an interesting thing about this area is that from here, you can get a view of King Yin Lei, which is the building which they used to serve as Han's fortress. Our next stop is King Yin Lei, which is only a short bus ride away from the Muslim Cemetery.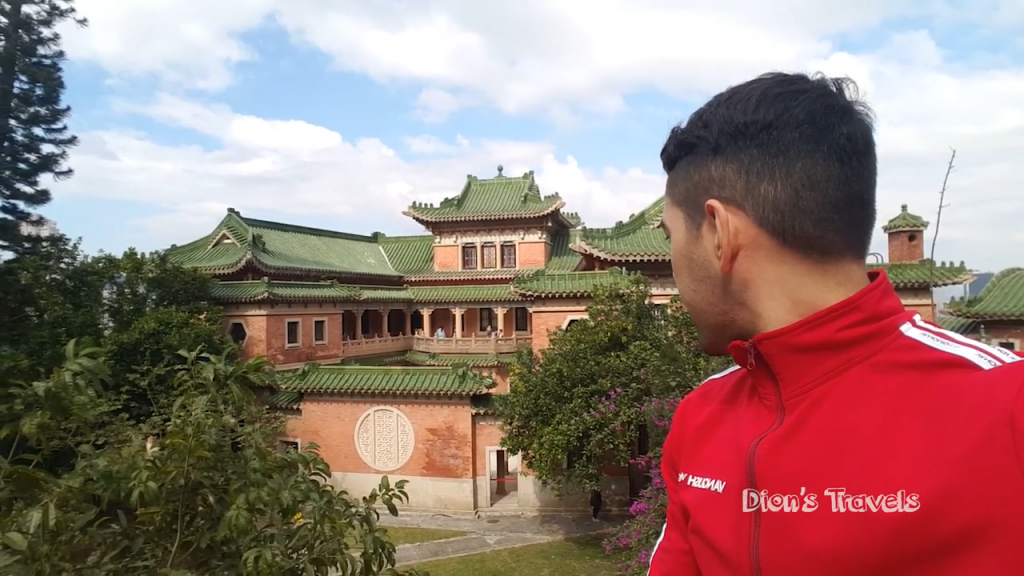 Well, there's Han's fortress. This is the martial arts tournament location.
None of the interior of King Yin Lei building was actually used in Enter the Dragon, only the exterior, but seeing King Yin Lei up close, it's really beautiful how they blended Western design techniques with Eastern design influences. In order to get inside, the city will usually hold a raffle for entrance tickets a few months in advance, so it definitely requires planning ahead of time, but it doesn't matter, since none of the interior was used in the film anyway.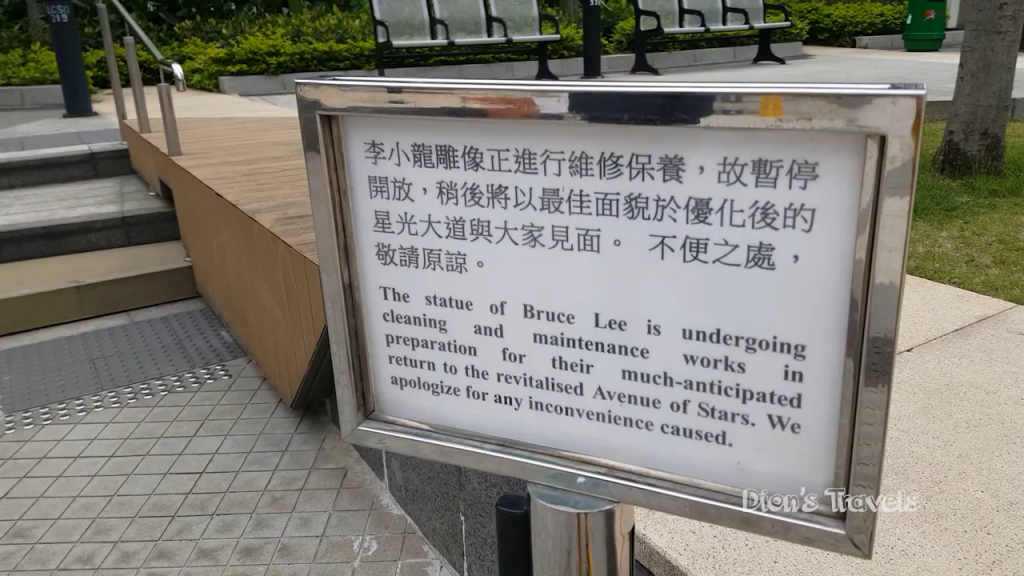 The next area that I went to go visit is the Bruce Lee statue in Kowloon at Avenue of the Stars. However, when I got there, it was gone. In its place was sign that said it was taken down for cleaning. So, since the statue was down, I did get a beautiful footage of the view of Hong Kong Island, as well as this shot of me in my yellow Puma suit, sitting in the director's chair. I always have a backup plan, so I already knew that there was another Bruce Lee statue and it's a lot bigger than the one here at Avenue of the Stars. This next one is up at the Hong Kong Heritage Museum, which is located in the eastern part of the new territories at Sha Tin.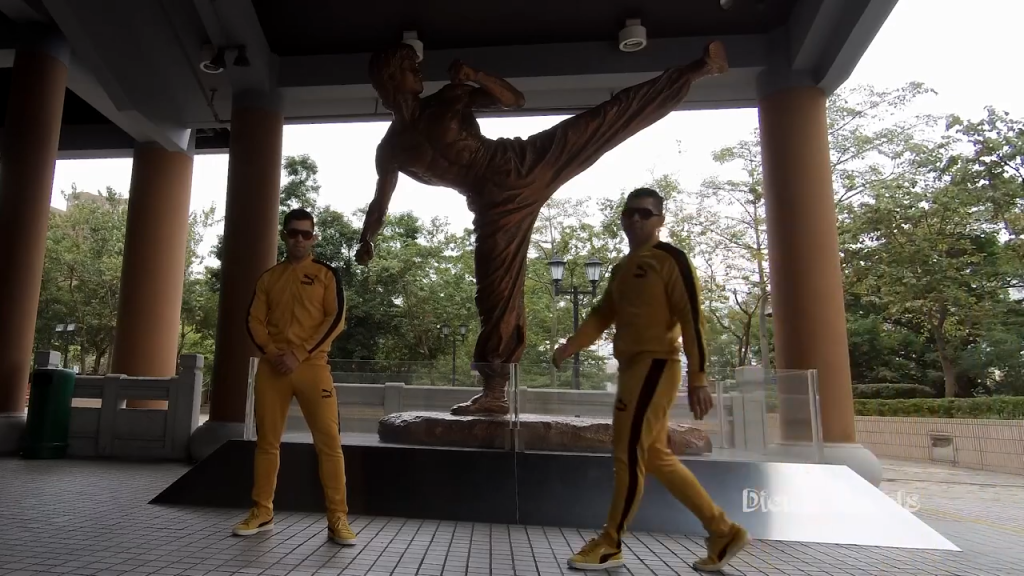 Hong Kong Heritage Museum is currently running a Life of Bruce Lee exhibition that has a lot of items from Bruce's life. Unfortunately, they don't allow filming the exhibition but I did manage to get my photos with the statue outside.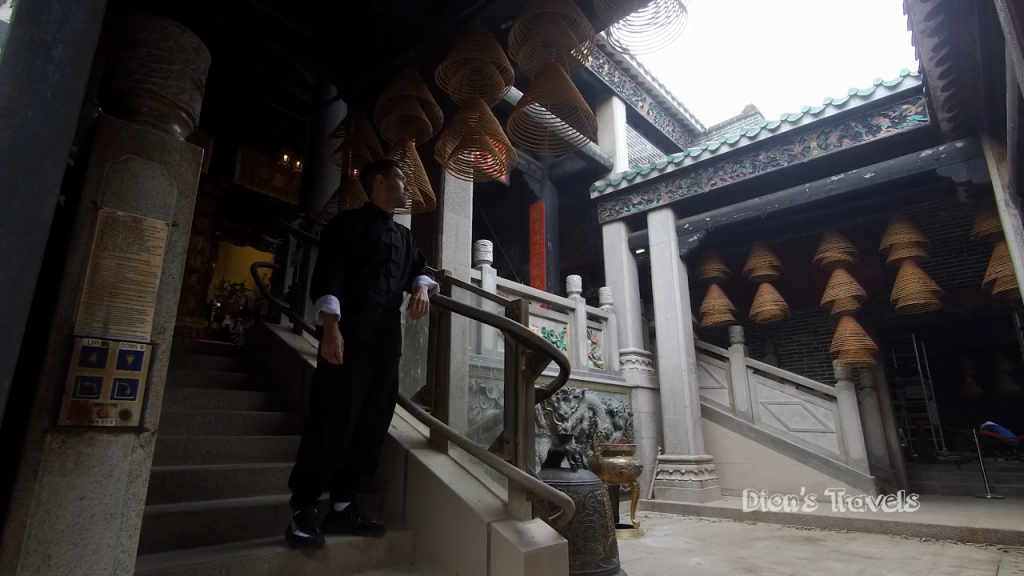 Originally, I had planned to go to Man Mo Temple, however, when I was at Tsing Shan Monastery, I had discovered that at the monastery, they had an area that looked very similar to Man Mo Temple. I decided that this was good enough and saved the trip to Man Mo Temple for another time. The interesting thing about this fake Man Mo Temple is that I feel like it kinda ties in with the scene in Return of the Dragon where the old man is telling Lee about the time they met with O'Hara. Another interesting fact, is that Man Mo Temple was also in the Sega game Shenmue, which I plan to go to when I get my real hazuki jacket finished. Stay tuned for that video in the near future.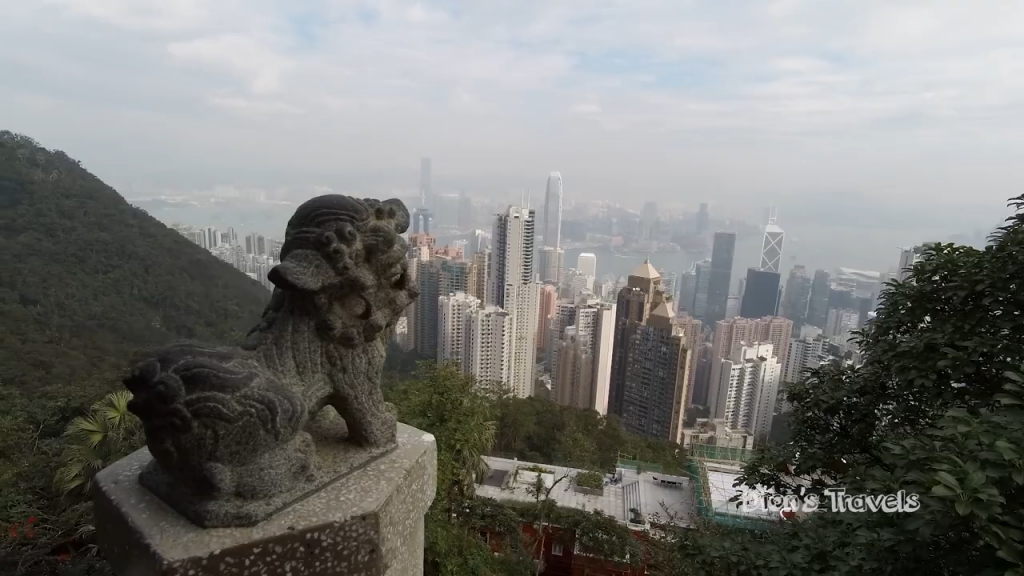 This next area is The Peak, located in Central District on Hong Kong Island. This is supposedly one of the highest points in Hong Kong and from here, you can get an amazing view, including the heavy smog. I came here because I wanted to pay homage to another one of my favorite movies that was shot in Hong Kong, Bloodsport. The scene where Frank Dux's character comes to The Peak in order to meditate is really one of those old school, badass scenes that I wanted to recreate.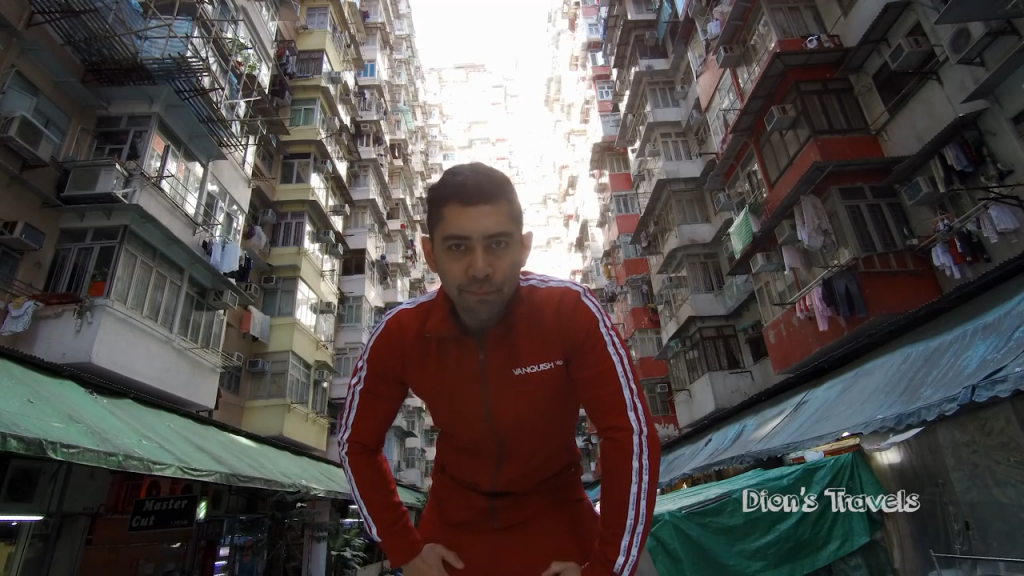 This next area is Yick Fat Apartments. This area is very popular for how well it lends itself to photography. If you notice my red track suit, it's inspired by the one that Bruce Lee wore on the TV show Longstreet. I think it was a good overall suit, just because it pays tribute to Bruce Lee and to Jim Kelly, who wore a red suit at the beginning of Enter the Dragon. To wrap up, my Hong Kong trip was a lot of work, however, I feel that it was really worth it for all of this content that I was fortunate enough to have the opportunity to create. After this trip, I can honestly say that Hong Kong is one of my top favorite cities to visit and can definitely recommend it to any Bruce Lee or martial arts fan. With all that said and done, I hope you had as much fun watching as I had creating and if you enjoyed this make sure you hit the like and subscribe buttons on this video on my channel.
Until next time. PEACE!